Story Arcs - Silent Witness
The cover for Silent Witness was shot in an old empty building in The Hague. Due to painting Chimobi's face we had some waiting to do so in the meantime we repainted the wall with a fresh layer and got to watch it dry. Hey, photography isn't always glitter and glamour... ;)
Story Arcs is a band from The Hague/Rotterdam that makes soulful, funky pop music with catchy melodies, a rock edge and solid grooves. Go check them out!
You can find Story Arcs at:
Written by: Samir ter Luun, O.C. Hart & Chimobi
Produced, recorded & mixed: Marmalade Music, Delft
Language: English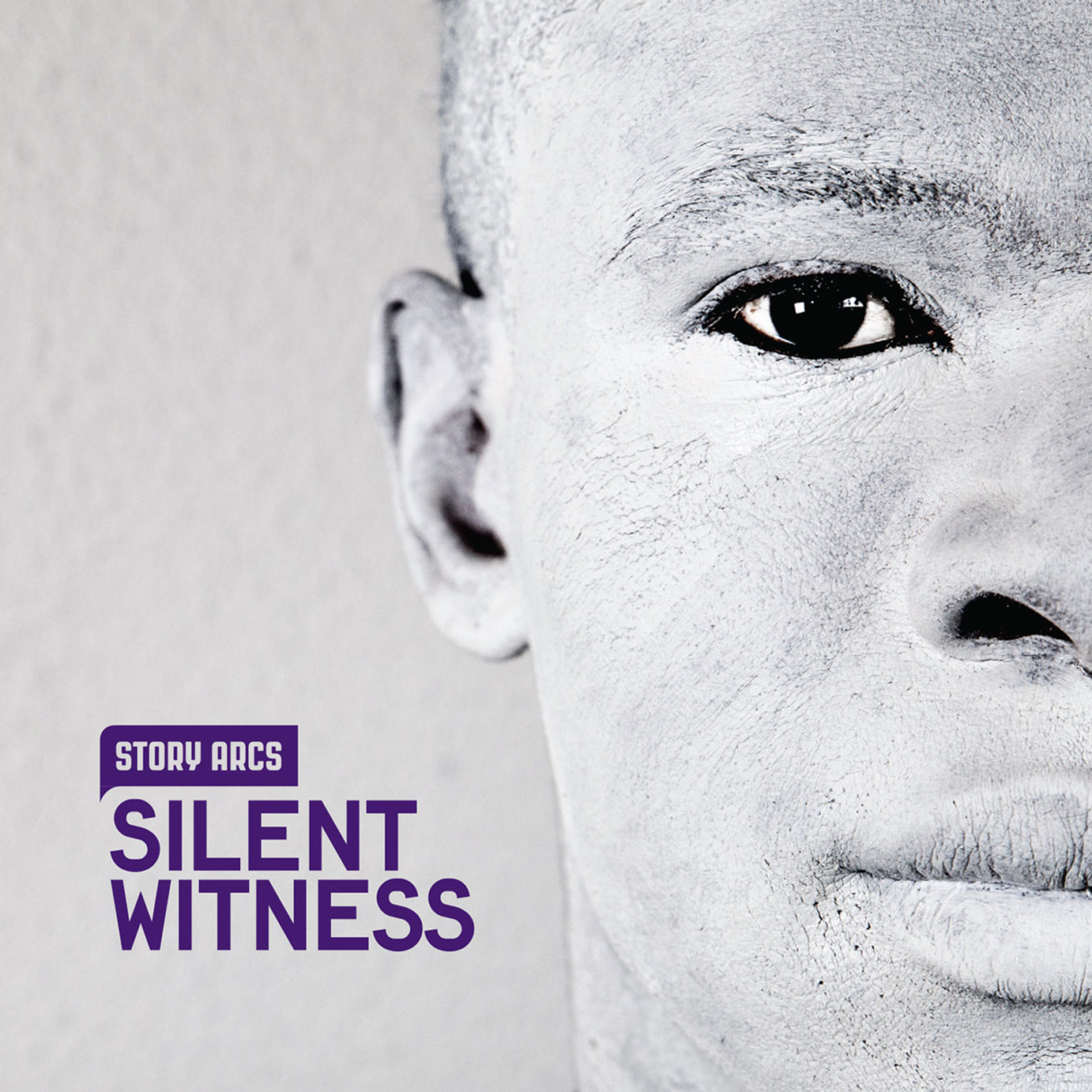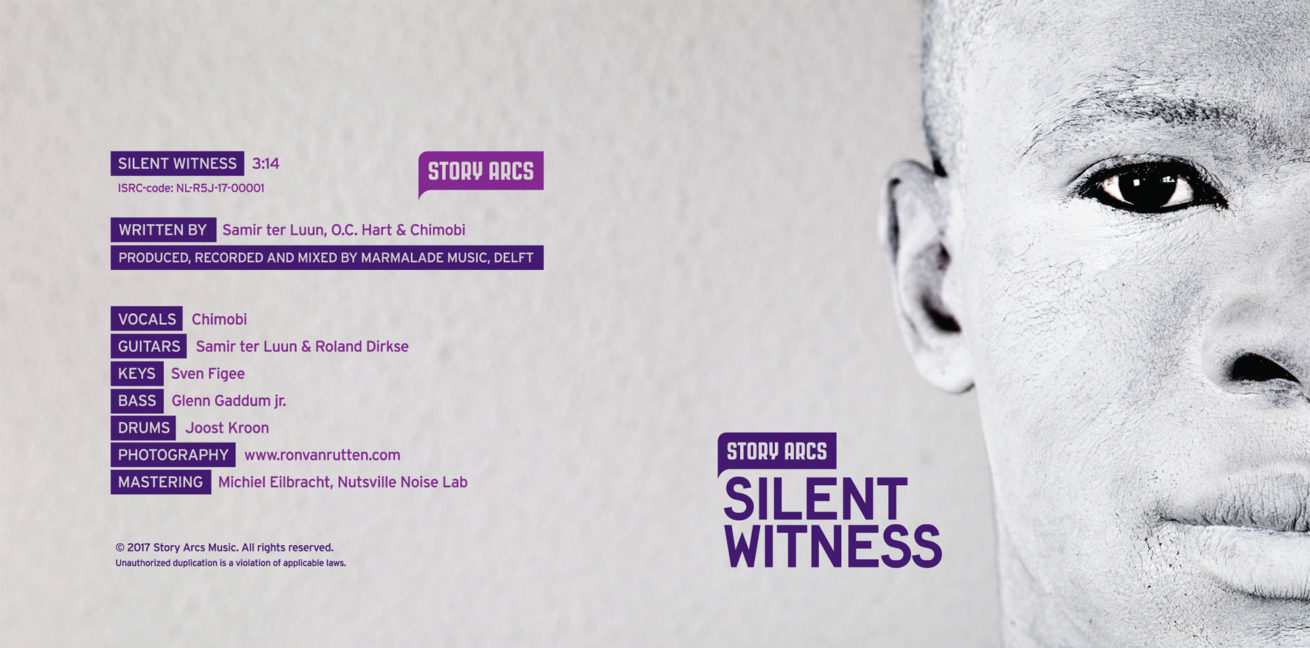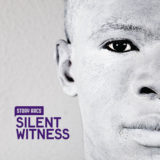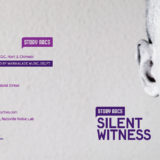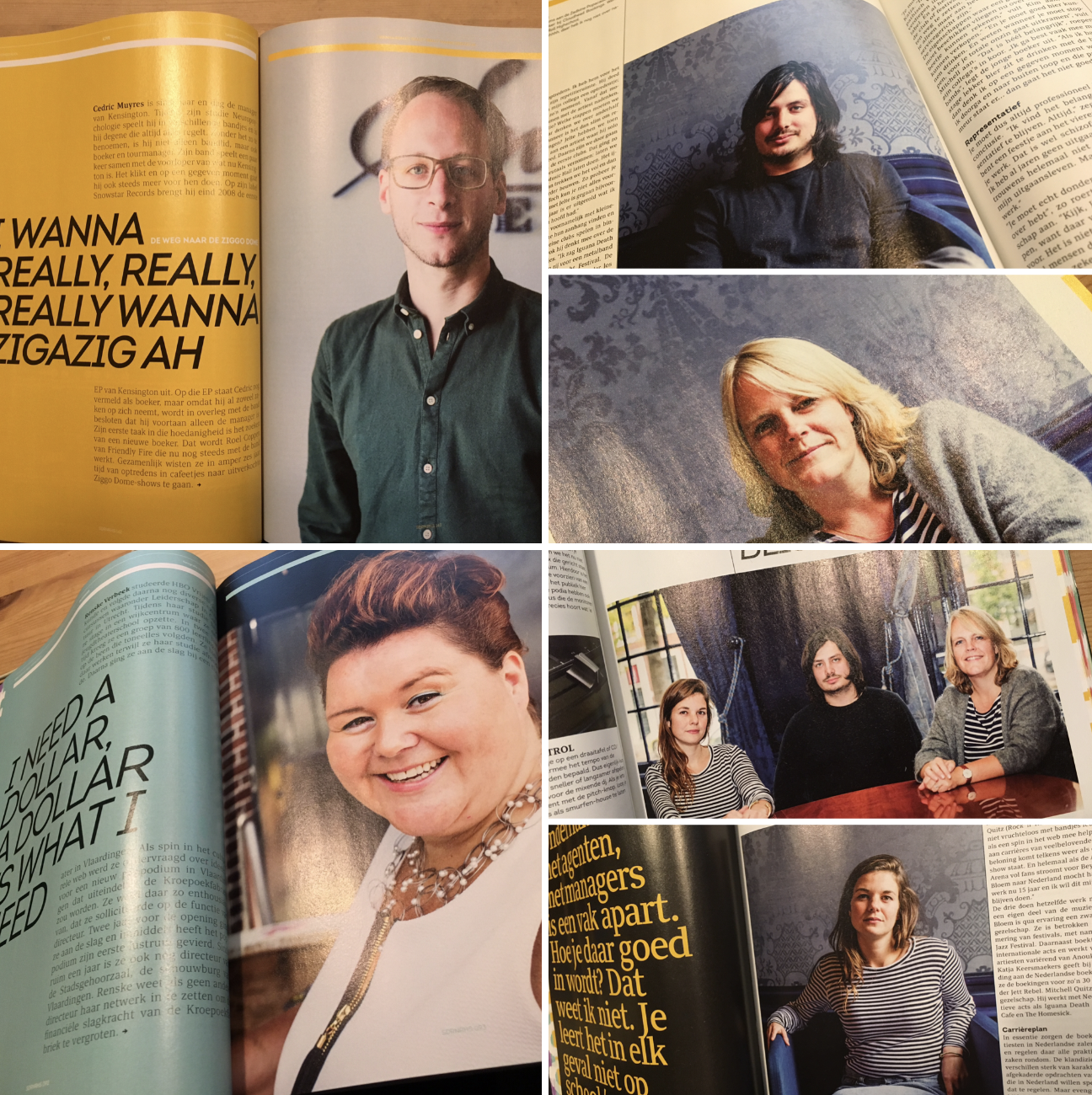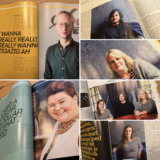 A new edition of the "Sex, Drugs and Rock 'n' Roll High School" magazine was launched in Rotown, Rotterdam. SDRNRHS started life in 2007, and a new updated version was needed. The magazine's audience is Dutch musicians. It's published to give an inside look at how the Dutch music industry operates and sounds. It has some fantastic interviews and articles, has a "who's who" and you can find information on what you need to know how to get ahead in the industry.
Three of the articles make use of my work. The first is an interview with the director of the Kroepoekfabriek, Renske Verbeek, on sponsoring for venues and how she did it for her venue. The second set of photos are the 3 bookers; Katja Keersmaekers (Friendly Fire), Mitchell Quitz (Rock 'n' Roll Highschool) and Kim Bloem (Mojo). These three had a long round-table interview/ discussion in the old executive office of a former bank in Delft. They spent a few hours talking about their work as a booker while I shot their portraits. The last article is an interview with manager Cedric Muyres, who manages one of the, if not, the biggest Dutch band at this moment, Kensington.
For more information on the magazine and how to order it, please see their site at http://www.rocknrollhighschool.nl/magazine
Language: Dutch